About Us
SOLO is the ORIGINAL Sign of Good Times
For decades, SOLO has inspired millions to host spontaneous gatherings celebrating food, fun and friendship. Let's SOLObrate good times together!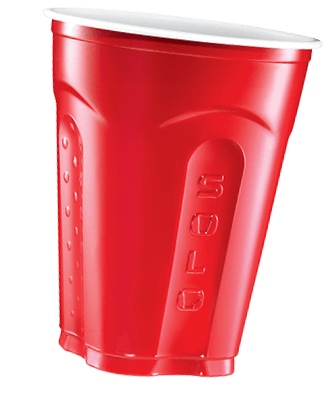 Our story starts in 1936. SOLO cup inventor Leo Hulsemen began his career by producing and distributing small, disposable paper cones designed to ensure public health and safety. In the following years, SOLO produced a variety of products made of different materials.
The iconic red SOLO cup was first released in the '70s. The red plastic party cup was a success with families and businesses alike. Since then, SOLO has evolved to produce a full range of everyday and party supplies that bring together food, fun and good times with ease.
Today, SOLO is a beloved brand line within Dart Container Corporation. SOLO's devoted fans post over 400,000 photos a year of their good times with our products, and we plan to continue inspiring that loyalty.